Officer Barely Escapes Motorcycle Crash, Incident On Video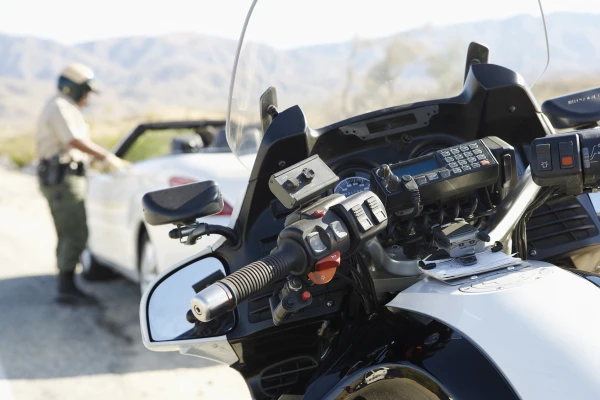 Slow down. Move over. It's the law.
These are the words of a nationwide campaign to encourage drivers to move over whenever they see a traffic stop along our highways, interstates and roadways. Most states, including the state of Texas, have this move over law in place. In Texas, whenever a driver approaches a stationary emergency vehicle, including tow trucks TX DMV and Highway patrol vehicles, work trucks they are required to reduce their speed no less than 20 miles below the posted speed limit and must vacate the lane that is next to the stopped emergency vehicle.
In a story which appeared on the CBS Dallas-Fort Worth station website, Irving Police officials have released video showing a close call involving a motorcycle officer along Highway 114 west of the President George Bush Turnpike.
Officer Sam Hall was finishing up writing a warning ticket when he heard brakes skidding and saw smoke as a vehicle was coming straight for him. Jumping over a center divider and guardrail, Officer Hall got out of the way of the vehicle that ran over his police motorcycle.
The video footage from Officer Hall's body cam shows that his first concern was for the safety and well-being of the highly apologetic driver and the passenger in the other vehicle.
Hall knows that he is very lucky to be alive. His accident is not the first accident to have taken place on the same roadways. In Irving alone since 2015, there have been three other similar incidents.
With the release of this video, Officer Hall and the Irving Police Department hope to raise public awareness.