Man Fleeing from Police Killed by Vehicle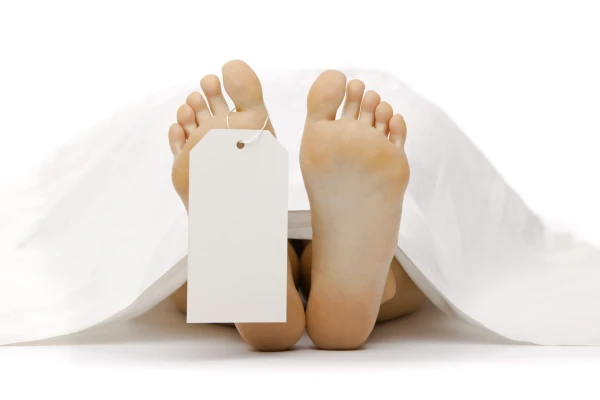 A man has been killed after an officer was attempting to pull him over. After crashing his vehicle, the man tried to flee the scene on foot and ran into traffic on Interstate 20 where he was struck and killed on Sunday night.
According to the DeSoto Police department, the incident began at approximately 9:00 p.m. at the intersection of Ezell at Hampton Road.
An officer heard multiple gunshots in the area and saw a vehicle leave the vicinity without turning on its headlights. The officer pursued the vehicle and attempted to pull the vehicle over for numerous violations.
The officer heard multiple gunshots in the area and saw a vehicle leave the area, without turning on its headlights.
The officer attempted to pull over the driver but police report that he took off, northbound on Hampton Road before crashing his vehicle in the 8700 block of S. Hampton in Dallas.
Police say the driver who is identified as Kendrick Demon Young, 38, of Dallas then got out of his vehicle and attempted to flee the scene by running into eastbound lanes of Interstate 20. It was there that Young was hit by another vehicle and died at the scene.
A police officer sustained a mild ankle sprain during the pursuit.
During their investigation, officers recovered an AK-47 rifle, a .22 rifle as well as two spent shell casing from inside the vehicle.
Dallas County Sheriff's Office Vehicle Crimes Unit investigators also responded to the scene of the fatal accident.
It may take a while before the investigation of this accident is concluded. Meanwhile the families of both the man who was killed and the officer who was injured will have to find some way to carry on after the accident.
No matter whom you are, what your job is, or your position in society, you have the right to recover financial compensation after suffering an accident while on the job.
If you or a loved one has suffered injury or has been tragically lost in a workplace or any other kinds of accident give our offices a call.
Our attorneys have successfully represented our clients in the Dallas area and throughout the Texas legal system. While you may be tempted to represent yourself in court, having an attorney working on your side can ensure that you have a better chance toward receiving a greater level of compensation. Compensation from a personal injury lawsuit can include medical treatment for your injuries, damages, lost wages and even pain and suffering. We also will help you with workman's compensation to make sure you get the best benefits available to you.
When you call our legal professionals we will outline possible courses of action with you during the initial consultation. If you decide to proceed with your case, we can get the process started. We're here to help. Call us today, any time of the day or night, 7 days a week. We will set up your confidential initial consultation that is free and without obligation.