Teen Killed in Single Vehicle Accident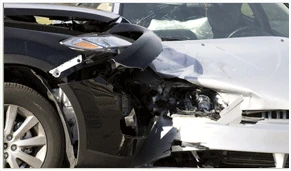 It's always disheartening to learn about people who were injured or killed in car accidents within our city. The car accidents which we tell you about represent lives, lives which were thrown into upheaval in a matter of minutes. Whether the family of the accident victim goes into mourning or there are months of rehabilitation, it still fills our hearts with sadness.
Today's story is about a teenager who was killed in a single vehicle accident. The 18-year-old and his passenger were driving really early in the morning, perhaps going home after some event. The driver, who was killed, veered and ended up hitting a light pole.
The vehicle caught fire, but there were two people on the scene who were there to help the passengers of the SUV escape the blaze. They were able to rescue one, but the driver was left because the flames were out of control.
The drivers is described, "Ben was so smart. He was so funny and he had so many friends. I don't think he ever had enemies. Everyone loved him and he was really humble." The passenger from the accident is expected to survive with severe leg injuries.
The questions that a personal injury lawyer has to face of about whether the family of the driver have to pay the leg-injured living. Does the insurance company pay out enough? Call now for your free consultation if you've been involved in an accident.