Man Crashes Many Times Trying to Get Away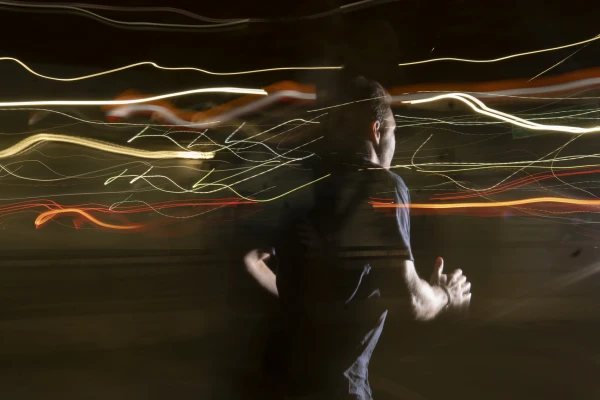 Dallas Police Department officials say that a man recklessly drove his truck into mailboxes, cars and fences before finally being arrested early Friday morning.
James Stubblefield, a resident of Pleasant Grove neighborhood of Dallas, was awoken by the loud crashing around 2:30 a.m. "It was very scary," he said. "… I fell asleep in my living room on my recliner, woke up and came out to see this car halfway in the road, mangled."
Stubblefield said by the time he was able to get outside to see what happened, the truck had driven through his yard, hit two fences and struck a tree in front of a home where a family with two young children live. According to Subblefield, it was a fortunate thing that the tree was there to stop the vehicle. If it hadn't been, one of those children most likely could have been hurt.
Police arrived on the scene to find the truck in a yard at Jacobie Boulevard and Rayville Drive. An officer reported the suspect, 25-year-old Daniel Alonso, drove past the officer's patrol car, crashed into the back of a parked vehicle and backed up even though ordered to stop.
Despite the officer's demands, Alonso continued to drive the truck past several houses before he crashed into a large mailbox, exited the vehicle and attempted to flee on foot. The suspect was later apprehended after attempting to hide beneath another vehicle. Alonso was taken into custody by officers and was alter booked into Lew Sterrett Justice Centerr. Currently the charge is felony evading. Other charges will likely be pending. Authorities are investigating whether alcohol may have been a factor in the incident.
No one expects to have their home hit by a vehicle when they are in the safety of their own home. It was a stroke of very good luck for all of the victims that this driver didn't result in anyone getting hurt if there had been any sort of serious injuries, or worse, the charge of fleeing the scene of an accident, would undoubtedly have had some very serious consequences. Even without anyone being hurt, in the state of Texas, if an accident involves any sort of serious injury, property damage or death, it is considered a third degree felony. If convicted, this charge can be punishable for up to five years in jail and carries a fine of up to $5,000 plus damages, or all of the above. An offender may also face other costs imposed by the court such as community service, probation and restitution orders.
If your property or your home has been damaged in an accident or you have experienced an injury or a loss due to the irresponsible actions of a reckless or intoxicated driver, give our offices a call. Our lawyers have years of experience in the Texas courts and we will work diligently to get compensation for any damages and injuries.