Head-On Collision Throws Parts All Over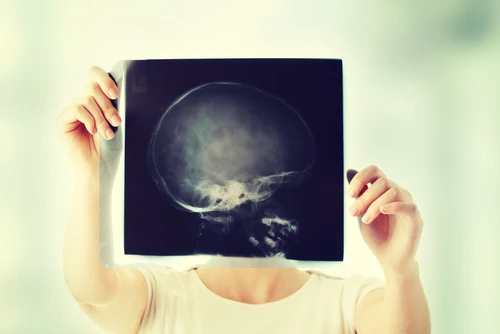 A head-on collision on Highway 121 near Anna has left one person dead and another seriously injured Saturday morning.
Authorities report that the accident happened at approximately 8:40 a.m. about a half-mile south of the intersection with FM 455. Emergency crews from multiple areas responded to the crash.The crash on the two-lane stretch of road involved a Chrysler 300 sedan and a gray Honda Civic sedan.
According to several witnesses, the Chrysler came into the southbound lane and was seen by several other drivers who were able to avoid the collision. The driver of the Honda did not see the Chrysler and the two vehicles collided.
Both vehicles suffered heavy damage from the crash. The Chrysler flipped onto its roof and a car battery from one of the vehicles was found thrown clear of the wreckage approximately 30 feet away from the site of the impact.
Anna police spokesman Sgt. Jeff Caponera said in a statement that both drivers had been conscious immediately following the accident. However, the driver of the Honda Civic died in transit to the hospital.
The Honda driver was identified as 43-year-old Steve Clayton of Savoy; the Chrysler's driver was Jonathan Dorman, age 26.
According to law enforcement, alcohol may have played a factor in the crash.
Highway 121 was shut down for several hours while wreckage was removed from the scene and investigators attempted to determine the cause of the accident.
Accidents can happen at any time. Driving after consuming alcohol is always a dangerous proposition. Drinking and driving can lead a tragedy such as this one. It's a situation that could easily have been avoided if the driver who got behind the wheel drunk had made a better choice. Navigating through the complexities of a DUI case can be both time consuming and frustrating. It pays to have someone on your side who knows what the law is and can fight for you.
If you or a loved one has been involved in a serious car accident, don't hesitate to give our offices a call. If you are the victim of an accident involving a drunk driver, you need good solid legal representation. We know the laws in the state of Texas and have been fighting successfully for our clients for many years. Facing medical expenses, the cost of long term care, the loss of income, funeral costs can be overwhelming. You may be entitled to recouping these costs as well as pain and suffering and damages for wrongful death. We have years of dedicated experience and service in cases of accident lawsuits. One of our lawyers can discuss your case with you and help your situation. We can provide you with the resources and attention to detail that can make certain that you are properly compensated for any damages, losses or death and to see that justice is served and the responsible parties are held accountable for their actions. Your initial consultation is confidential and is without cost or obligation. Call us. We can help.