Grand Jury Fails to Indict Tour Bus Driver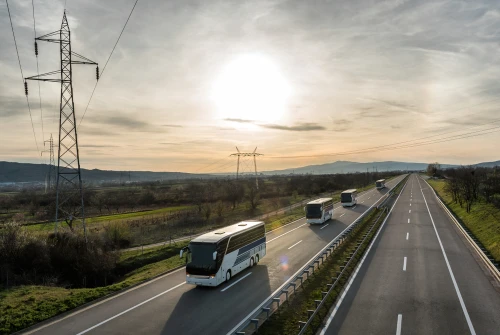 A Dallas grand jury has declined to indict the driver of a casino tour bus that crashed on a Dallas-area highway, leaving three people dead.
According to court records, Lloyd Rieve was charged with negligent homicide in a crash last April during which he swerved off a North Texas highway and struck a concrete barrier. The crash killed three and injuring more than 40 of the people on the bus.
The Texas Department of Public Safety investigated the case and referred it to the Dallas County District Attorney's office, which confirmed the grand jury's finding on Wednesday.
Even though the driver in this case was not held to be criminally negligent, he still faces substantial civil charges. Rieve will still face more than a dozen civil lawsuits in connection with the crash. Most of these are scheduled to go to trial later this year.
Although not common, people are injured in bus accidents every year. Some even lose their lives. Sadly, the insurance companies who respond to these claims do not always have the best interests of the victim at heart. They are motivated by profit, and their customer is the bus company, not you. They will seek ways to deny, delay or minimize your claim—sometimes by blaming you. Their only goal is to pay you as little as possible, even if it leaves you with staggering medical bills.
One thing we see over and over is that these insurance companies do not want you to be represented by a lawyer. They would much rather that you have no representation at all, so that they can pressure you or lure you into saying something that hurts your case. The biggest mistake you can make after a bus accident is to sign a statement, answer questions, or accept an offer without talking to a lawyer first.
Our bus accident attorneys have the experience and the legal background to take on the insurance companies. We only take one side—the victim's. Let us give you a free consultation to discuss your claim and help you make informed choices. Fill out the form to the right or contact us and get your free consultation today.