Fatal Speeding Crash in the Design District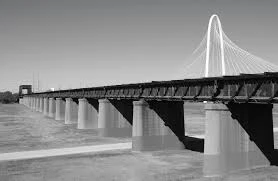 People get into accidents for many reasons.  Sometimes, it's a case where the person driving was intoxicated and their judgment was impaired.  Sometimes there are vehicle malfunctions.  Sometimes the cause isn't truly known.
It was the middle of the evening on a Friday when a couple of friends decided that they would take to the roads.  They were near the Design District in Dallas, around Wycliff Avenue and Irving Boulevard.  In fact, they were very close to the Trinity River.
The Chevy Tahoe was apparently speeding when the driver hit the curb at a high rate of speed. If the vehicle wasn't already out of control, it got to be even more out of control to hit a guardrail and slam into a Ford F-150.
The two people who were in the Tahoe were killed as a result of the crash, where the three who were in the Ford F-150 were left uninjured. Investigators are still looking into the causes of the crash, looking at all of the potential extenuating circumstances.
It's difficult in cases like these to unthread all of the details within the tapestry. That makes it even more important to have a personal injury attorney on your side, as there needs to be someone there to argue the case. Give us a call if you've been injured in a Dallas car crash.