Driver Rams into EMS at Gas Station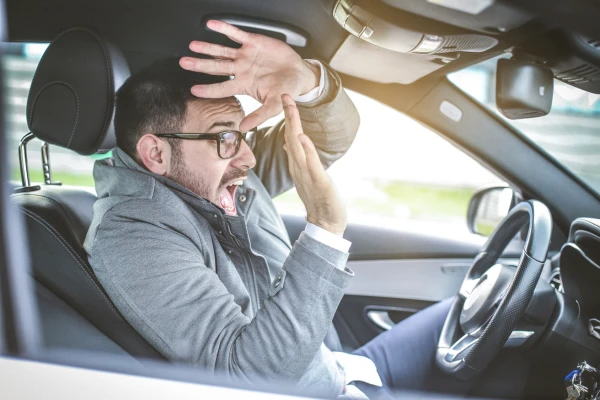 Car Crashes Into Gas Station in Dallas
Two medical transporters are lucky not to be in the hospital, after their bizarre encounter with an unknown female driver who yelled at them, then hit them with her car before driving away. It all happened at the end of the work day for Marcus Chukwe and his boss, when they stopped at a Fuel Depot in Houston to refill the gas tank of the vehicle they use to transport patients to and from doctor's visits.
According to Chukwe, his supervisor made an inoffensive comment after nearly being backed into by a female driving a white or light blue Buick.
"My boss was like, 'Whoa, don't kill us," he said.
In response, the driver began to yell at the men who ignored her as they began walking toward the entrance of the gas station to pay for their fuel. However, once they were within her range, the unknown female assailant stepped down on her gas pedal and drove into both men, knocking Chukwe to the ground before driving away. Chuckwe himself received minor injuries from the crash, and according to reports, the other transporter received some minor cuts and bruises as well.
Violence can explode unpredictably and anyone can get caught up in the outbreak. Incidents like that can cause serious, sometimes, lifelong injury. Physical injury and emotional trauma all have far reaching consequences that are hard to predict, but the immediate problems of medical bills and insurance claims can be over whelming immediately after such a tragedy. Legal counsel can provide the help and insight needed at such a time and it is important to retain the proper assistance. Our years of experience and educational backgrounds ensure that we are able to provide the needed guidance and our client focused approach to law means that you will receive the personal attention you deserve. Remember, we are here to help, so contact us 24 hours a day, 7 days a week to speak to one of our personal injury specialists. Call today.