Distracted Driving Injures Seven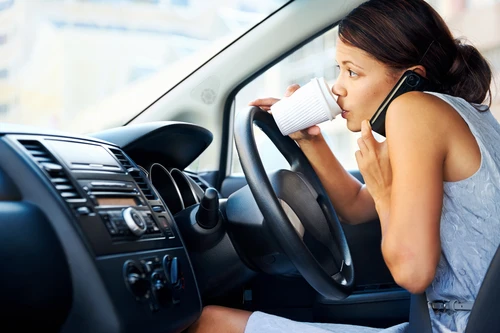 A total of seven motorists were injured in a collision on the Bush Turnpike on Saturday involving a car and a pickup truck.
The accident happened at around 7:30 p.m. near the Preston Road Exit near the border of Dallas and Plano, causing the toll way's westbound lanes to be closed for over an hour.
According to investigators, the car, a blue Kia carrying six people, struck the rear end of a Chevrolet pickup truck. Texas Department of Safety spokesperson, Lonny Haschel said in a statement that the driver of a Kia had become distracted and was unable to avoid hitting the truck.
Everyone in the car was injured as was the driver of the pickup truck.
Five victims were taken to Medical Center of Plano; one of the victims, a child, went to Children's Medical Center in Dallas, while the seventh was admitted to Parkland Memorial Hospital in Dallas. The names and conditions of the victims were not immediately available.
Distracted driving is one of the leading causes of accidents. On any given day in the United States, more than 9 people are killed and more than 1,060 people are injured in crashes that are the direct result of a distracted driver. Distracted driving can be caused not only by using cellphone or texting while behind the wheel, but also things such as fiddling with a radio, CD or MP3 player, grooming, eating and drinking, talking to other passengers, reading a map or using a navigation system. Of all these potential causes, however, the largest culprit is texting and driving. A driver who texts while driving increases their chances of being involved in an accident by 23%. According to a study conducted by researchers at Virginia Tech, texting while driving is now regarded as being potentially even more dangerous than driving under the influence of alcohol. Drivers who text have their eyes off of the road an average of five seconds at a time. Accidents can happen in a split second and keeping your eyes on the road at all times can make all of the difference.
If you or a loved one has been injured or has died in a fatal accident as a direct result of distracted driving, give our offices a call. Our attorneys have years of experience within the Texas courts and will take the time to discuss the specifics of your case. Once we match you with a legal professional to represent you and your case, your attorney will carefully listen and then outline all of your options. Our attorneys are dedicated in helping you to receive the maximum compensation for any damages, injuries and even long term suffering. Legal cases involving distracted driving can be complicated and drawn out. The consultation with us is both confidential and free. We are here to help you achieve the best possible outcome for your case.