Child Dies in Car Crash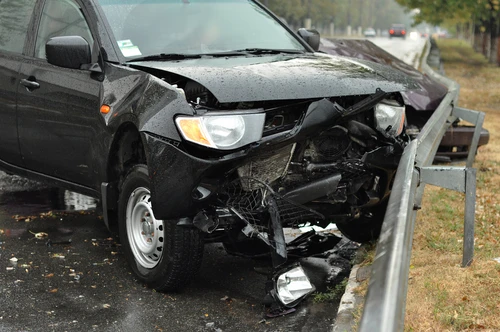 A Dallas County 12-year-old has died as a direct result of the injuries he received after being struck by an SUV last Wednesday evening. Jackson was taken to Children's hospital and was listed in critical condition; however, the Dallas County Medical Examiner's office confirmed that the child died from his injuries this Tuesday.
Garland Police Department officials report that the accident happened around 5p.m. at Country Club Lane and Meridian in Garland. Jackson had been on his way to play basketball at Northlake Baptist Church when he crossed the street and was struck by a Jeep SUV being driven by a 36-year old woman who was travelling at the speed limit and not using a cellphone or other device at the time of the crash. Investigators of the incident have stated that the evidence appears to point to the conclusion that Jackson failed to yield the right-of-way to oncoming traffic and his injuries were made worse because he had not been wearing a helmet while riding his bicycle.
The community is still in shock over the accident and many parents within the neighborhood have warned their children about bicycle safety and staying far from traffic after what happened to Jackson.
The CDC reports that every year, more than 500,000 people in the United States are injured in bicycle accidents with more than 700 of these dying from bicycle-related injuries. Children make up for more than half of the bicycle related accidents. The total cost of bicyclist injury and death is over $4 billion per year.
Even though steps toward raising public awareness about bicycle and road sharing safety, as well as emphasizing the use of a helmet and protective gear when riding a bicycle can help to lower the rates of injuries and death, accidents can still happen. An alarming 90 percent of bicyclists that are killed in the United States in 2009 were not wearing helmets. Bicyclists have to be equally aware of traffic laws as automobile drivers are. Children on bicycles are at a distinct advantage because of their inexperience and impulsiveness. In cities and in suburban areas, this is of particular concern.
If you or a loved one has been injured in an accident involving a bicyclist and motor vehicle, we can help. Give our offices a call and we will match you with one of our experienced attorneys. With the details of your specific case, we can advise you on what your best options are. We have years of experience in accident cases involving bicycle and motor vehicle accidents. We can help you to receive compensation for damages, medical expenses, long term treatment or therapy, loss of work or wages, and potential legal charges. Your call is both completely confidential and free.