Wrongful Death: Why You Should Sue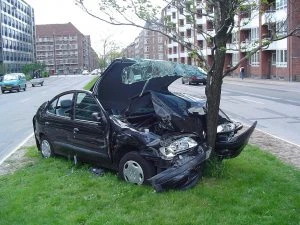 In the early hours of the morning on Saturday, December 1, 2012, a Dallas teenager died tragically when he drove too fast and slammed into a nearby tree. According to police, the victim—Jason A. Schilling, 18—was driving down Carpenter Road, heading towards Lake Street from Harveys Lake, when he approached a curve on a hilltop road. Though the exact cause of the accident is unknown, it is believed that—due to his speeding—Mr. Schilling noticed the curve too late, lost control of his vehicle and hit the tree directly. The crash was so violent that Mr. Schilling died at the scene.
Fatal accidents like these pose a lot of different questions. Loved ones who have lost someone in an accident immediately want to know why the accident happened, when it happened, how it happened—and most importantly—who's at fault. Furthermore, accidents like these often lead to a wide array of expenses. In a fatal automobile accident where the cause of the accident is unknown, loved ones of the deceased could file a lawsuit for "wrongful death." By gaining compensation for the loss of a loved one, affected individuals could get coverage for the loss of that person's income, as well as any medical expenses that arose from the accident, prior to his or her death. If nothing else, the money gained from suing for wrongful death could provide some emotional comfort.
Here are some of the many costs covered when you recover damages for the wrongful death of a loved one:
• Hospital bills and other medical expenses
• Bills resulting from funeral costs
• Any out of pocket expenses associated with the accident
• Loss of consortium
• Loss of companionship
• Loss of time
• Loss of services
• Loss of income
Regardless of your situation, wrongful death cases can be very complicated. There is a lot of complex legal jargon involved, and because the victim in question has passed, finding out the actual cause of the accident can be difficult. For that reason, it would prove greatly beneficial for you to hire a qualified personal injury attorney to help you argue your case.