Two DART Bus Accident in South Dallas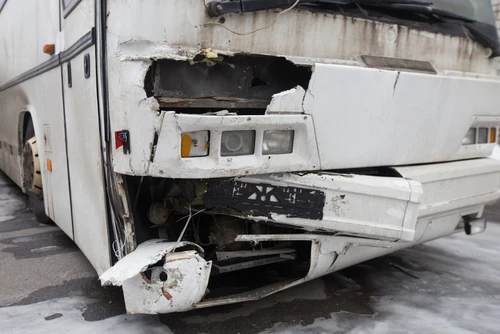 An accident involving two DART buses at Bronx Avenue and Ledbetter Drive in South Dallas has sent 10 people to the hospital.
According to investigators, the accident happened at approximately 11:00 a.m. on Sunday when the Route 466 bus had stopped to let passengers aboard the bus. While it was stopped, it was rear-ended by another DART bus that was dedicated to Route 544.
The 10 people who were injured in the accident were transported to Dallas area hospitals to be treated. None of the injured had life threatening injuries as a result of the crash. Among the injured people were the two bus drivers and children.
The accident is still currently under investigation.
No matter the circumstances of an accident, if you are hurt you have a right to be compensated for your injuries. Medical costs can mount up and leave you feeling overwhelmed and as if you have nowhere to turn.
If you or a loved one has been injured in an accident, contact us today. Our collective experience in the Dallas area courts gives us the power to help you make sure you get every dollar you deserve. Call our offices today for a free consultation.