SXSW Festival Puts Emphasis on Security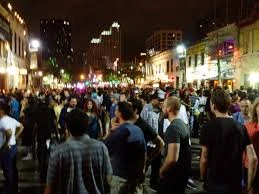 The annual South by Southwest music festival has become one of the largest draws for both performers and audiences alike. This year, however, the focus for the Austin festival in 2015 will be on safety. SXSW's organizers wanted to make sure that this year's festival was safer than previous years. Last year, a driver crashed through a barricade at the event and into a crowd. The incident left four people dead and injured scores of others. The driver in the incident is in jail and has been charged with capital murder.
Organizers have taken measures to avoid overcrowding, reduce free alcohol being given away and to put an earlier curfew time in place. Organizers say that will also be more police working during the festival with tighter security checks, intensified line management, and brighter lighting in downtown Austin to help keep everyone safer.
Large, popular events tend to crowd large numbers of people. Whenever large crowds are gathered, the potential for someone to get hurt after having an accident is increased. No one goes to a concert or any special event expecting to get hurt. Whenever such an incident happens, that is the time you need the professional advice of an attorney.
If you or a loved one has been hurt or injured in any kind of accident, give our offices a call. Our attorneys will go over the circumstances of your case and can outline several options on how to best proceed. We are here to do all of the due diligence for you so that you can focus on recovering and getting your life back on track.
We are here to ensure that justice is served and that you get just compensation. Our attorneys will also act as your representative when dealing with insurance companies and others connected with your case. There is no obligation after your free initial consultation and legal analysis. Contact us today.