SXSW Accident Driver Sentenced to Life Without Parole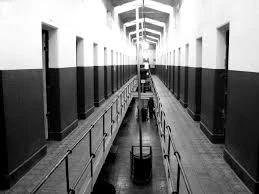 A man has been found guilty of capital murder for his role in the death of four people during a high speed police chase when he drove his vehicle into a crowd of people at a music festival last year.
The jury handed down its verdict in less than three hours sentencing 23-year-old Rashad Owens to life in prison without the possibility of parole
Assistant District Attorney, Amy Meredith, asserts that Owens' actions were intentional.
"He knew what he was doing that night; as soon as he turned that corner and hit person after person after person, killing four young people."
Investigators of the incident say that Owens had his vehicle at up to 55 mph in the two block stretch that he drove through the crowd.
When someone deliberately goes out and tries to hurt another person, than they should rightly be held accountable for their actions.
In this case, the courts have done their job and this person will spend the rest of their life behind bars.
But that is of little comfort to those who are left behind after losing their loved ones in a terrible accident. No one is above the law. Civil lawsuits are sure to follow.
If you or a loved one has been hurt in any kind of an accident, that's the time when you need expert legal representation. An attorney can help you get the compensation you and your loved ones deserve. Your attorney will be there to fight on your side in court. Having an attorney will ensure that you don't have to face the stress that comes after the accident alone.
Contact our law offices today for more information on how we can help you with your personal injury or accident case in the Dallas area. We will evaluate your case and outline the best ways to proceed and potentially receive compensation to cover any medical costs, funerary costs and other related expenses.
Contact us today to schedule a free, no obligation legal analysis and consultation.