SUV Rollover Kills Three Teens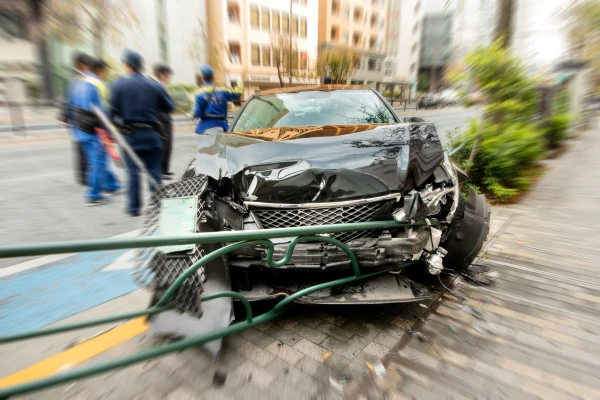 An SUV rollover crash Monday in northern New Mexico has claimed the lives of Euless teenagers Polo Manukainiu, Gaius "Keio" Vaenuku and Lolo Uhatafe.
Polo Manukainiu, 19, who was a former Trinity High School football standout and Texas A&M defensive lineman, and his younger brother Andrew Lolo Uhatafe, 13, were both killed on Monday evening just after 7:00 p.m. MST U.S. Highway 550 just north of Cuba, New Mexico. The town is located approximately 100 miles northwest of Albuquerque, New Mexico. A third victim, Polo Manukainiu's friend and high school teammate Gaius Vaenuku, was also killed. Vaenuku was a freshman on the University of Utah football team.
Two other teens suffered injuries in the crash which occurred Monday night. One of the injured teens has been identified as Salesi Uhatafe, according to Trinity school officials.
According to a New Mexico State police report, Polo Manukainiu was a passenger in a 2002 Toyota Sequoia when the vehicle drifted off of the roadway and the driver over-corrected. As a result, the SUV rolled several times. Manukainiu and Uhatafe were both ejected from the vehicle and were pronounced dead at the scene of the accident, while the third victim, Vaenuku was transported from the scene, however was died in transit by ambulance.
The driver and a fifth passenger were taken to San Juan Regional Hospital in Farmington, N.M. with minor injuries.
According to law enforcement reports, alcohol was not a factor in the crash, however, it appears the driver was the only one in the vehicle who was wearing a seat belt.
Polo Manukainiu and the teens had been driving back to Texas from Utah at the time of the wreck, officials said. Polo Manukainiu had written a Tweet posted to Twitter just hours before the fatal crash: "22 hour drive back to Texas on no sleep. Oh my."
Most States in the continental United States have laws that require the use of seat belts for both drivers and for passengers while travelling in a motor vehicle. Only New Hampshire is the exception to the rule that both the driver and front seat passengers must wear seat belts. This is because the evidence clearly shows that seat belts reduce the risk of injuries and can save lives. If you're involved in an automobile accident and aren't wearing a seat belt, you will probably suffer more serious injuries or even stand the chance of being killed than if you would have been had you been wearing a seatbelt. Wearing your seat belt is your best defense against injury or death in the event of a crash and it increases your chances of surviving a crash as much as 60 percent.
If you or a loved one has been hurt in an accident, you may be entitled to compensation. Give our offices a call and speak with one of our experienced legal professionals. They will sit down and discuss the details of your case and tell you what your case is really worth. Your initial consultation with an attorney is both without cost or obligation.