Suspect Rams Police Vehicle Trying to Escape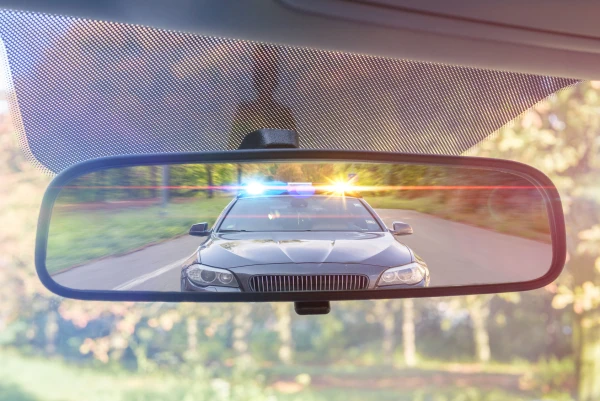 Dallas Police were led on a chase that lasted an hour by a suspect accused of aggravated robbery after an armed carjacking late Tuesday night. The police chase ended in the arrest of the suspect, but not before he rammed the stolen vehicle into a police cruiser in his attempt to escape.
The incident occurred at approximatey11:30 p.m. when the unidentified suspect allegedly held a woman at gunpoint and stole her Nissan Altima at Victory Park Land located near the American Airlines Center.
Authorities were called to the scene. A short time later, Dallas Police officers found the suspect and the car and gave chase.
The chase, which at times reached speeds of 75 miles per hour, the chase continued up Greenville Avenue to Mockingbird Lane, west on Mockingbird, past Love Field and eventually into a residential area of West Dallas.
Police continued their pursuit into Northwest Dallas up Lemmon Avenue, also knowns as Marsh Lane. At one point, the suspect drove the stolen vehicle into a cul-de-sac on Countess Drive. It was there that he rammed the stolen car head-on into a Dallas Police cruiser in his attempt to escape. The stolen vehicle was disabled in the crash and the suspect was placed under arrest.
According to police, neither the police officer nor the suspect was hurt in the head-on collision. Emergency crews checked both out at the scene of the crash.
Authorities have indicated that the man will also be facing charges of aggravated assault on a public servant and felony evading arrest in addition to the aggravated robbery charges.
Of course, no one plans on getting into an accident, to get hurt. Even if you take every precaution to be safe and to avoid an accident or being put into harm's way, it can happen anyway. When you or a loved one is hurt you need the advice of an attorney who specializes in accident cases.
If you live in the Dallas-Fort Worth area and have been hurt in an accident, give our offices a call. We will meet with you to discuss your case. Contact us today to schedule a free consultation and legal analysis with no obligation. We're here to help 24 hours a day, 7 days a week. You can reach us by phone by calling the number on your screen or use our webform to reach us by email.