Missed Airbag Recall Causes Another Driver Death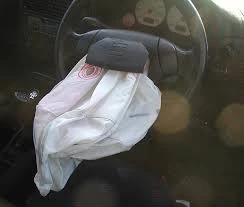 Sometimes it's not the fault of a driver that causes an injury or a death but the vehicle itself. Faulty parts in vehicles can cause extensive injuries or deaths. However, it is the responsibility of the car owner to get those parts repaired. One man has paid the price.
You may remember the recalls surrounding the Takata air bags. In humid conditions, the propellant in these airbags burns too quickly. This makes the surrounding canister explode into shrapnel when a crash happens, rather than safely ejecting the air bag. Many have been injured and several have died.
The airbags were recalled back in 2011, but now another death has been added to the total. In a low-speed accident in Houston, the canister sent a big piece of shrapnel into the driver's neck. Records from Honda show that the car had not had the airbag replaced.
Takata Corp has offered its condolences and has said it will work with Honda to figure out why that vehicle did not get its airbag replaced. Honda has said that the Accord was purchased used in April of 2014. They have records that recall letters were mailed to the previous owner, but none had been sent to the one who died in this incident.
When accidents happen due to faulty equipment, there is the potential for a class-action lawsuit. If your own car is the culprit for an injury or a death, call an experienced injury attorney who can investigate whether such a case exists.