Highway Worker Killed in Hit and Run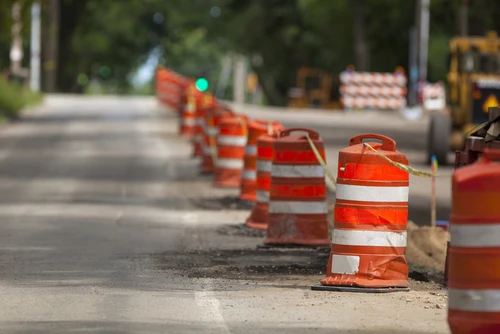 A 41 year-old highway worker was killed Tuesday afternoon in a hit and run accident on U.S. Highway 54 near El Paso.
The man was an employee of the Texas Department of Transportation and was working on a project when he was struck and killed around 1:30 p.m. Authorities have not yet released the name of the worker.
The victim was working near the northbound lanes around the Fred Wilson Avenue exit at the time of the accident when an unknown driver crashed into him and then sped away. The worker was fatally injured as a result of the collision and was declared dead at the scene.
The driver of the vehicle that struck the worker has not currently been located; however, law enforcement is still searching for the car involved in the accident.
In Texas, there are approximately 15,000 crashes and more than 100 people killed in crashes in highway construction and maintenance zones every year.
The top two contributing factors to these types of crashes are excessive speed and the failure to remain alert while driving. Over 70% of work zone fatalities were directly related to drugs, alcohol, distracted driving, a combination or all three.
Construction sites have reduced speeds for a reason. Because of the increased hazards of workers and heavy equipment in a designated work area, drivers need to be mindful at all times. Highway and road construction workers are at risk on the job for all sorts of different accidents, injuries and even death. Accidents can involve not only vehicles, such as cars, trucks and heavy equipment, but also with workers coming into contact with gas, electric and other utilities as well.
If you or a loved one has suffered an injury in a road construction accident, give our offices a call. Our dedicated legal professionals have years of experience in the Texas courts representing workers who have been hurt on the job in the Dallas area. Your attorney will take the time to sit down and discuss the particulars of your individual case and will help begin the process in helping you receive compensation for your injuries and all costs associated to your accident. We will also be a point of contact between you and the insurance companies and will make certain all of the necessary paperwork and forms are filed. More importantly, we will help you get justice and help make certain that those who are directly responsible for your injuries, pain and suffering are held accountable.