Gas Explosion Keeps Evacuees from Returning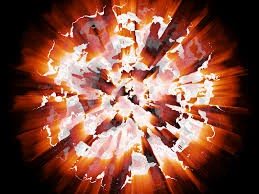 Families who have been evacuated from the Saddlebrook Estates neighborhood are still being kept from returning to their homes. Officials with Amos Energy said in a statement that the investigation will continue until Tuesday.
The utility company said that it is working with area residents who have been affected and is grateful for their patience while crews insure the area is completely safe for them to return.
This comes after a home on Arabian road exploded, leveling the house, damaging several others and injuring four people in the area.
Eyewitnesses say that here were two, possibly three explosions that leveled the house. The blast was heard and felt several blocks away from Arabian Road. Investigators want to be sure that all areas of the housing development, which has been done in sections, are completely safe.
Atmos Energy says the cause of the explosion is still currently under investigation and they will let residents know as soon as possible when it will be safe for residents of the neighborhood to return to their homes.
Gas explosions, especially in the home, can be extremely dangerous. It is rare that a house will explode as the result of a gas leak, so investigators and affected families will want to know just as soon as possible what or whom might have been responsible. Getting to the root cause will hopefully help prevent a frightening incident happening in the future.
If you or a loved one has been injured or suffered property damage due to a gas leak or any other kind of accident in the Dallas area, give our offices a call. Those responsible should be held accountable and we are here to help.
Our attorneys will be happy to meet with you one on one and go over the details of your case with you. Paying for damages, dealing with the high cost of medical expenses or ongoing treatment, as well as dealing with time off of work dealing with everything that must be handled after the accident can add up quickly. We have years of experience helping our personal injury and accident clients in the Texas courts. Call the number on your screen or use the contact form here on our webpage for a free initial consultation.