Fire Destroys Apartment Building on Eastridge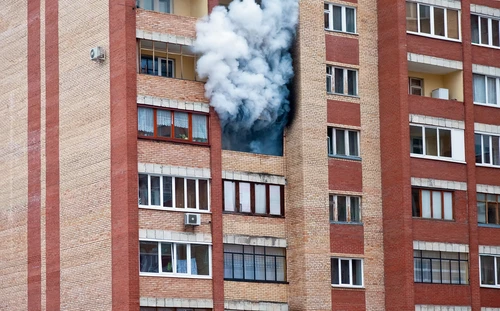 A fast-moving fire at a northeast Dallas apartment complex was so intense that it prevented first responders from battling it early Thursday morning.
Firefighters were called to the Northpark Terrace Apartments at 6759 Eastridge Drive at 4:32 a.m. following reports of a structure fire. Flames were coming from the first floor of a two-story apartment building by the time Dallas-Fire Rescue arrived, said Jason Evans, a department spokesman.
The fire prompted three alarms and ended with eight units being damaged. No one was injured in the fire.
The cause of the fire is currently under investigation.
Fire in a home or business can be devastating. A fire can cause serious destruction and catastrophic injuries along with loss of property. Even if no one is physically hurt, the victims will go through the extra time and anguish that is required to pick up the pieces afterward.
If you have suffered in a fire, and before you sign anything or accept any kind of settlement, give our offices a call. We will match you with one of our experienced lawyers. They will take the time to listen to all of the details for your case. One of our attorneys will work with you and your family to outline various options for your case. They will also outline a plan to get the most in terms of financial compensation.
We have years of experience in the Dallas Fort Worth area courts. You and your family deserve to be justly compensated for your losses. Your initial consultation and legal analysis with our attorneys is always be confidential, and without cost or obligation to you.