Teacher Rear-Ended on Toll Road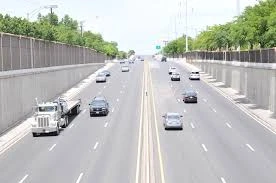 First of all, Dallas toll roads are not the Autobahn.  While it may be fun to drive fast, the driving rules still apply.  Road rage and getting involved in the heat of the moment are absolutely no excuse for speeding and being a danger to the other vehicles on the road.
Unfortunately, that's exactly what happened on the Sam Rayburn Tollway.  Two cars were vying for supremacy on the road, flying along. Then it got real.  One of them ran into the back of an SUV, causing it to lose control and flip over, killing the driver on the scene.
The man who was killed couldn't have predicted that it was going to happen. How does one prepare for a Lexus screaming between lanes suddenly going out of control? It's been said that road rage might be a factor, as witnesses apparently saw the Lexus and another vehicle careening in and out of traffic.
The man who was killed was a swimming coach at Flower Mound and Lewisville. He was beloved by all, and all of the other coaches are shocked and dumbfounded at the loss of one of their own.
"Just the thought of him not walking through the door, that's the hard thing thinking about that," said one of the man's fellow coaches.
Senseless accidents like these happen all over the country, made all the more senseless because they are completely preventable. If you've been involved in an accident where road rage might have been a factor, give us a call and we can help you learn more about the law and help you.