Mower Truck Crushes Family of Three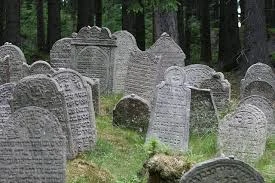 We've said this before and we'll say it again: drinking and driving affects far more than just the person drinking.  The point is driven home by this particular story.
Shopping at a box store for home furnishings can be enjoyable for the whole family. A husband and wife went to a big box store with their 11 month old. They decided to go home via I-30, probably a way that they went home all the time. A man driving a Dodge Ram, Benjamin, rammed into the back of the family's Toyota Camry, leaving the car disabled.
It was the middle of the interstate, and people around were not expecting to see a stalled out vehicle in the middle of the road. Just a minute later, a Ford F-450 hauling mowers in a trailer crushed the family.
The F-450 driver got out to help. People around got out to help. The driver of the Camry that originally caused the accident hid in the woods and watched people help.
The man was dead at the scene and his wife and daughter were later pronounced dead in the hospital. The person who caused the original crash just watched at this happened and even had the audacity to call a friend to try to pick him up.
Later, a thermal imaging device was used to find the driver. The driver's BAC was nearly four times the legal limit. It has been decided that the person driving the Camry will get 22 years in prison, but that doesn't nearly make up for the wreckage.
If your family members have been killed in an accident, we can help you get to the bottom of the situation. We can help you find justice even when it doesn't seem that there is any. Give us a call for your free consultation.