High School Graduates Severely Injured in Auto Accident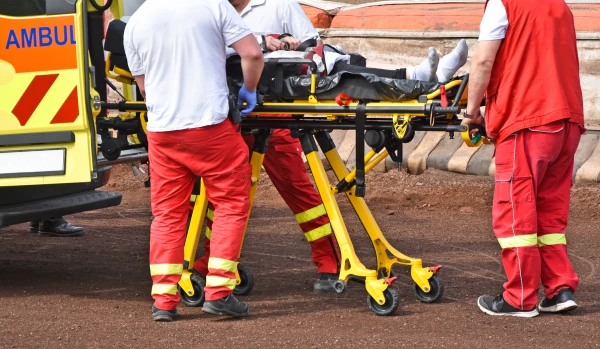 It seemed like nobody would survive the crash. The automobile was severely damaged. Glass from the vehicle was shattered, strewn around in tiny bits and large chunks. The factory automakers would probably barely recognizable their product. Three young men, each of them high school seniors, were inside the vehicle and headed for graduation rehearsal at Adamson High School just prior to the accident.
Witnesses who saw the crash said the trio was weaving in and out of traffic and heading east on Illinois near Chalmers Street. A car packed with some of their classmates was in the adjacent lane.
Sandra Carranco said that she immediately called for help on her cellular phone when the accident happened.
The second vehicle picked up speed in an effort to either pass or race with the three teenagers. Carranco said that she believed the auto swerved, temporarily lost control, then smashed into a metal pole located near the street.
A semi-truck was unable to stop fast enough and clipped the vehicle before sliding to a stop. Police Sgt. Mitchell said that authorities think that excessive speed played a major role in the accident.
Law enforcement officials also said that two of the teens sustained broken bones while the third had extensive injuries and is currently listed as critical. All three were taken to a local hospital to receive needed treatment.
The teen's graduation ceremony took place on Saturday at Adamson High School.
Accidents can happen. Sometimes due to a momentary bad choice. If you or a loved one has been injured in accident,  having a good attorney on your side to protect your rights is essential.  You are entitled to compensation.   If you're ever involved in an auto accident,be sure to contact us at the our firm, a Dallas car accident law firm, today.