Fatality in Semi-Truck Rear-Ending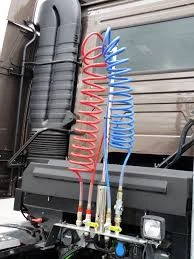 A man has been killed after crashing his vehicle into the back of a semi-tractor trailer in Bunt County late Tuesday.
According to police investigators, the fatal crash happened just shortly before midnight just outside of Royce city on Interstate 30 near County Road 2646 when the driver of a grease truck slammed into the back of the 18-wheeler.
The driver of the grease truck was pronounced dead at the scene of the accident. The two people that were inside the semi-tractor trailer were unhurt in the accident.
Accidents can be caused by any number of factors such as road conditions, driver experience, the consumption of alcohol or drugs, and even the lack of sleep can play a crucial role. Accidents involving 18-wheel trucks can be dangerous. Even when it's another truck involved, the outcome can end up being no less tragic than when a big rig is involved in an accident with a smaller vehicle. Truck drivers train for many hours in order to know what to do and avoid potentially hazardous situations as much as possible. However, even in the best case scenarios and with experienced drivers, accidents can and do happen.
If you or someone you love has been injured in an accident involving a long-haul, over the road truck, give us a call. Truck accidents can be very serious and can often even be deadly. Settlement cases surrounding truck accidents can be lengthy and confusing and recreating a scene may take years for the 'experts' to argue. This is why you need to have the experienced counsel of attorneys in the Dallas area who will take the time to get you the compensation you and your family deserve.
Give our offices a call today and speak with one of our lawyers. We can help you in receiving the compensation for any property damage, medical expenses, funeral expenses or other losses that were the direct result of your accident. Your initial consultation and legal analysis are completely without charge or obligation.