DART Bus Hits Driver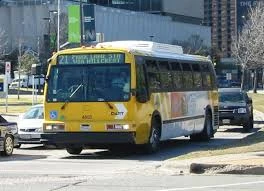 It was an average, ordinary day. There was nothing special about the weekday at the bus terminal, nothing out of the ordinary. The bus drivers were getting dropped off, giving their loved ones kisses before they were to start the day off, driving thousands of people around the Metro Dallas are.
5am. One of the drivers accidentally hits another driver. The place erupts into a panic as the injured driver is immediately taken to the hospital. Unfortunately, half an hour later, the other driver is dead. The one who was hit was a mere 55-years-old. He was hit by somebody 20 years his junior who has been on the job for 12 years.
The leaders at DART were dumbfounded, but took the driver off of his duties and gave him a drug test. Everyone in the close-knit DART family is saddened at the loss of one of their own. It's believed that this is just a freak accident, something which was going to happen. "We have hundreds of buses, hundreds of bus operators, as well as rail operators, and they're all hearing about it now. So, it saddens the agency obviously. We certainly don't want any of our customers to be hurt and we definitely don't want any of our employees to ever be hurt either," said a DART spokesman.
What happens when it's defined as just an accident? What type of compensation does the family of the dead driver receive? A personal injury lawyer can figure that out – if you've been injured, give us a call for a free consultation.