Ambulance Stolen And Taken For Joyride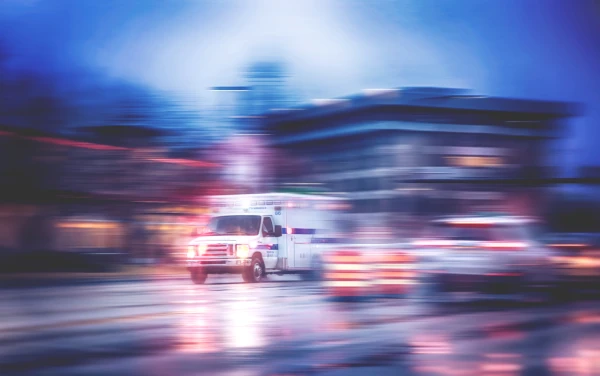 Early Thursday morning, a female patient of Morton Hospital in downtown Louisville stole an ambulance and led police officers on a chase around the city.
According to a story reported by the CBS affiliate in Dallas-Fort Worth, at approximately 3:15 a.m. Dallas Police reported that 41-year-old Stacey Danielle Tomes of Louisville was charged after she allegedly stole a Louisville Metro EMS ambulance from the hospital where she was a patient.
An EMT was in the back of the ambulance at the time of the theft and was forced to jump out of the vehicle. Tomes continued to drive the stolen ambulance into the St. Matthews area where she struck another motor vehicle stopped at a traffic signal. That car was pushed into a St. Matthews Police cruiser in a chain reaction crash.
The emergency vehicle was being tracked by GPS with the chase ending when Tomes stopped the stolen ambulance at St. Germain Court. The chase, according to police arrest reports, lasted approximately 15 minutes. She then attempted to flee on foot and was apprehended by a St. Matthews police officer.
Authorities indicate that Tomes faces a number of charges which include automobile theft, two counts of wanton endangerment and fleeing police.