Air Bag Recall Hits Honda Owners Hard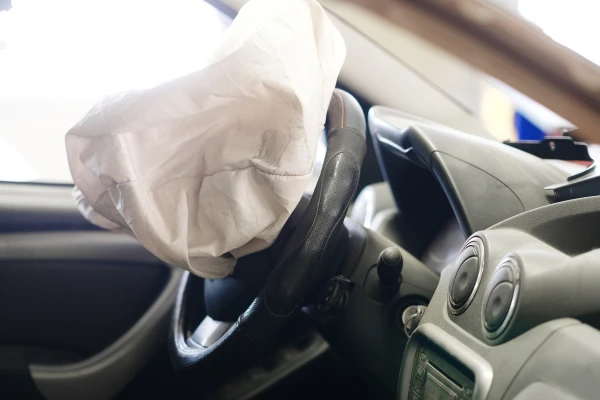 Investigators have estimated that of all cars and trucks affected by potentially defective airbags that were manufactured by Takata, Honda Motor Company has nine models that are affected by the recall. Fiat Chrysler came in second with seven vehicle models potentially at risk.
According to the National Highway Traffic Safety Administration, the risk with the Takata airbags is the potential for inflators within the devices to explode with too much force, causing metal shrapnel to injure drivers. The federal agency took control of the recall that includes some 23.4 million vehicles. This safety recall is the largest in U.S. auto making history. So far, there have been eight recorded fatalities and more than 100 others injured as a result of the defective airbags.
The NHTSA wants to speed up how quickly at-risk vehicles are repaired and potentially defective devices are at risk. Some estimate that it could take as much as for years in order to replace the devices.
Those vehicles at highest risk were announced as part of an agreement with Takata Corporation of Japan. Takata will pay the highest penalty in history at $200 million for their alleged deception in reporting problems with the airbag systems and delays in fixing the inflators.
The NHTSA has indicated that vehicles, both cars and trucks in the "Priority One" group, have both driver and passenger airbags that are considered faulty. Those who reside in high-humidity areas such as Alabama, Florida, Georgia, Hawaii, Louisiana, Mississippi, Texas, Puerto Rico, American Samoa, Guam, Saipan, and the U.S. Virgin Islands and have vehicles on the list should make arrangements to have the vehicles repaired as soon as possible. The agency set the deadline for Priority One Group owners to be completed no later than December 31st, 2017. All other vehicles affected by the recall that are outside the Priority One Group are to be completed no later than December 31, 2019.
There may be more vehicles added to the list. It is now up to Takata to prove to federal investigators that the problem with their airbags has been solved.
If you have been involved in an accident involving a vehicle that may have been recalled or have other issues such as equipment failure, you could be compensated for your injuries and any losses you have suffered. If you live in the Dallas area, we are there to help take care of all of your personal injury needs. When you contact us, we can answer questions you may have.
No matter what the circumstances of your personal injury or accident, we are here to help you. Call us today for a free consultation and legal analysis.