Water Crash Kills Pilot and Passenger near Galveston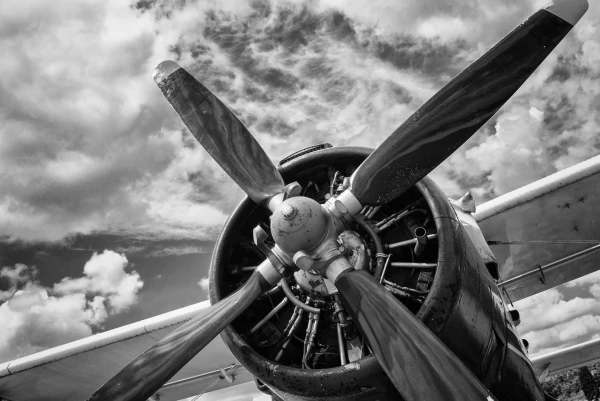 Close up of old airplane in black and white
Two men have been killed in a crash of a vintage fighter plane near Galveston earlier this week. According to the Texas Department of Public Safety, the pilot, Keith Hibbett, 51, of Denton and his 66-year-old passenger, John Stephen Busby, a visitor from the United Kingdom, were both killed in the crash.
U.S. Coast Guard Petty Officer Steve Lehmann says the captain of a charter boat notified authorities after seeing the P-51 Mustang crash in an area between Chocolate Bay and Galveston Bay. He says the plane went down in water that was approximately 4 feet deep.
Federal Aviation Administration (FAA) spokesman Lynn Lunsford said that the Lone Star Flight Museum in Galveston operated the plane. He further indicated that the pilot was not in contact with local air traffic controllers when the crash happened.
FAA records show that the plane was built in 1944. According to information on the museum's website, the aircraft was converted to a two-seat, dual-control training aircraft while serving in the El Salvadoran Air Force in the 1960s. In recent years, the Mustang was painted with the "Galveston Gal" markings and was used to give people a flight experience for $2,000 a flight.
The cause of the plane crash is currently under investigation by the National Transportation Safety Board.
While airplane accidents are relatively rare, aviation accidents can happen. Serious or fatal injuries are often the tragic result of such accidents. If a victim is able to survive such an accident, they more likely than not will often have catastrophic injuries that will affect their ability to function for the rest of their lives. Such aviation accidents can be caused by any number of factors including pilot error, weather conditions or equipment failure. It can be confusing for families and loved ones left behind to pick up the pieces after such a sudden and devastating loss.
If you or a loved one has been injured or tragically lost in an aviation accident, give our offices a call. Even before the investigators finish their job; it is important that you have good, experienced legal representation that can help you though the complex claims processes. Our lawyers will fight for your right to fair compensation for damages, expenses and pain and suffering as a result of the accident.
We have years of experience in the Houston area courts and have successfully represented our clients in many cases. When you call, we will match you with an attorney who will take a very careful look at all of the facts in your case and give you sound legal advice. We are here to help you. Your initial consultation is confidential and without cost or obligation to you.