Speeding and Alcohol May have Caused Crash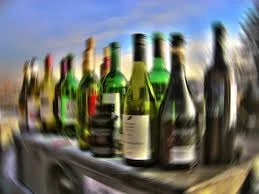 Of all the reasons to have an accident on the road, speed and alcohol are the two largest contributors for most car accidents in the United States.  As drivers, we are responsible for making sure that both our speed and our drinking are kept within limits.  Some, however, don't abide by those rules and cause tragic consequences.
It was early morning, around 3am, and the driver and three passengers were heading home. Chances are, they were coming back from a night of drinking in one of the bars around the area, but that has not been confirmed. When driving at 3am on a Saturday night, one needs to be extra vigilant.
Something happened, though. What made the driver lose control of the car, whether it was just the jitters or something leaped out in front of the vehicle, is unknown. The driver probably cannot answer the question, even though he slammed head on into a light pole on Webb Chapel Road.
One woman lost her life to that incident. She was dead at the scene. A man was taken to the hospital, and there were two others in the car who weren't injured. The police are saying that speed and alcohol are possible factors in the crash, and the driver has been taken into custody for questioning.
As a car accident attorney, these types of accidents are difficult to read about because they are nearly completely preventable. If you've got questions about the law and car accidents, we can help you sort it all out.