Four Dead in Wrong-Way Crash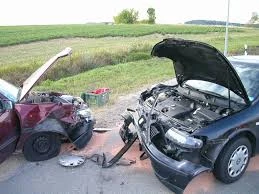 A wrong-way crash in Argyle on Highway 377 has cost the lives of four people Saturday evening.
According to police in Denton, a Nissan traveling southbound when it crossed into a northbound lane, crashing head-on into a Volvo near Argyle – a town located approximately30 miles north of Fort Worth.
Investigators with Denton Police said that the woman who was driving the Nissan and a young passenger in the Volvo died at the scene of the crash. A child from the Nissan and the female driver were taken to area hospitals where they later died as a result of injuries sustained in the crash.
Two of the victims were later identified as Emma Shaffer and her daughter Tita, who was in the sixth grade at Liberty Christian School in Argyle. The fatal accident happened just a short distance from where Tita went to school.
The school's web page shared a tribute post Sunday afternoon saying that the school was in mourning for Emma and Tita Schaffer. A candlelight vigil was held on Sunday evening where friends and family attended.
The two other victims in the fatal crash have not been released pending notification of family.
Investigators and law enforcement said that while the crash is not still currently under investigation, speed nor alcohol played any role in the accident.
The loss of a family member can be tragic – let alone two. For the families of all involved, dealing with the grief and picking up the pieces again will seem almost impossible.
If you or a loved one have been involved in or lost someone a motor vehicle or other type of vehicle accident, nothing could adequately compensate you monetarily for such a grievous loss. You have our deepest sympathies.
Give our offices a call for a free, no obligation consultation with one of our attorneys. We have the years of experience in the Texas courts. We are here to help. Call us at the number on your screen or use the contact form here on our website.