Deputy Rolls His Police Vehicle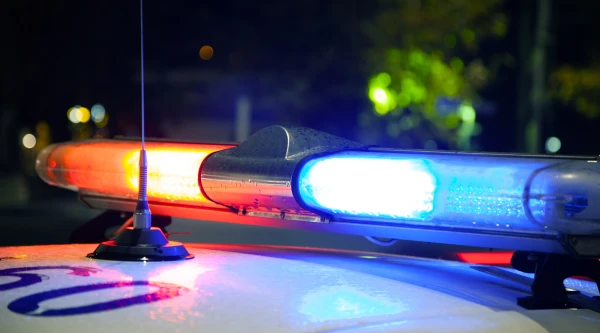 No matter what type of work you do, every job holds the potential of getting hurt while you're at work. Almost everyone goes to work expecting the day to be like any other. More often than not, they take whatever safety precautions necessary and exercise common sense. However, sometimes, that just isn't enough to keep someone safe from potential injury while they're at work.
According to a recent article that appeared on the Dallas-Fort Worth NBC local website, that is what may have happened to a Tarrant County Sheriff's Deputy when he crashed and rolled his patrol vehicle into a ditch early Thursday morning.
Spokesperson for the Tarrant County Sherrif's Office, David McClelland said in a statement that the accident involving the deputy happened at approximately 3:15 a.m. in the 2900 block of North Crowley Cleburne Road, in far southwest Fort Worth.
The deputy, whose name has not yet been released, was transported to JPS Hospital for examination. He was due to be released shortly after getting checked out by doctors.
Investigators are still looking into the cause of the accident.
It may take some time before investigators are able to determine what happened to cause this particular accident. It could be that the roadway was inadequately lit and this officer did not see hidden dangers ahead. It could also be due to equipment failure, as has been the case in recent months regarding certain fleets of police cruisers that caused a Co2 hazard for drivers and passengers alike. Whatever the cause, when you are hurt at work there are several protections that have been put in place to help you while you recover. The important thing to remember after being hurt at work is to act quickly and not sign anything such as an insurance waiver or accident report until you speak to a lawyer.
While you are recovering from your injuries, you and your family will still likely have to face paying for hospital or medical bills, physical therapy and lost wages from being off of work. Many who are hurt on the job find that workers compensation can help, but it can still not be enough. There may be additional compensation that you are entitled to and having an attorney can help you to get it.
If you live in the Dallas- Fort Worth area and if you or someone you love has been hurt while at work or been in any kind of accident, contact a law firm with plenty of experience in the Texas courts. You may be eligible for compensation for your injuries.
When you call we will arrange a free consultation for you to speak with one of our lawyers about your case. They will sit down with you and go over the details surrounding your accident and then determine if you have a case. If you decide to move forward, we can begin filing the necessary paperwork immediately. Call today and find out how we can help.