1 Dead, 17 Injured in Bus Accident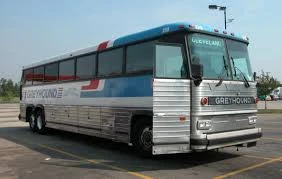 One person is dead and another 17 injured after a bus accident that occurred on I-30 early Sunday.
Dallas authorities say that the accident occurred at near Collins Street at approximately 5:30 a.m. after eyewitnesses called to report that the driver of an SUV had been driving erratically just before crashing into a concrete divider separating the HOV lane from that of the other main lanes.
Later calls indicated that the disabled SUV in the left lane was then struck by a Greyhound bus.
Two people were in the SUV at the time of the accident. One was pronounced dead at the scene while the second person was airlifted to an area hospital with serious injuries. At the time of the crash, the Greyhound bus had been carrying 40 passengers. Sixteen of the passengers were taken to the hospital with non-life-threatening injuries.
Police indicate that the driver of the Greyhound bus will not face charges in the accident. Investigators are still waiting on the results of a toxicology report to determine if impairment may have been a factor. The accident is still currently under investigation.
Each year, thousands of people are injured or killed in accidents involving charter or other types of buses. Insurance companies who represent the interests of the bus company would much rather deal with the claims of injured passengers themselves. It's part of the insurance game to get those who were injured to settle quickly and for far less money than what they could. They certainly don't want to have accident victims hire an attorney, especially if the injuries are serious or if there's been fatalities involved in an accident.
Before you sign a statement or accept any offer to settle your claim from an insurance company, get experienced legal representation on your side by giving our offices a call. We will act in your interests so that the insurance companies are more likely to give you a more just compensation for any injuries, pain and suffering. Medical costs are expensive. Add to this the time you have to take off of work recovering from your accident and the costs can mount up quickly.
Contact our offices today and let us get to work on your accident case. When you call, we will schedule a confidential, no-cost initial consultation to discuss your case. Contact us 24 hours a day, 7 days a week, any day of the year.