Tarrant County Personal Injury Lawyer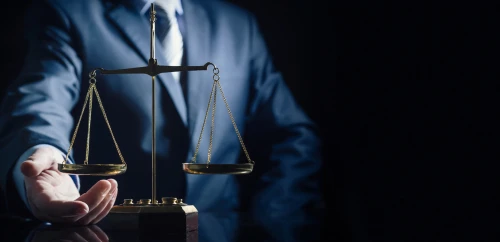 Serious injuries can change the course of a person's life, and they can happen virtually at any time. From car wrecks to slip and fall accidents or injuries from dangerous or faulty products, there are a variety of ways that innocent people can suffer debilitating injuries through no fault of their own.
The good news is that the law is on your side when you are injured by someone else's actions or negligence. As Tarrant County personal injury lawyers, the attorneys at Fears Nachawati can work to boost your chances at a significant compensation package from the at-fault party. This involves many steps, such as collecting evidence of fault, filing paperwork within the two-year limitation period, gathering evidence of your damages, negotiating with opposing parties, and more. The legal process can seem daunting, but Tarrant County personal injury attorneys can handle that stress for you so that you and your family can focus on recovering from your injuries.
Types of Personal Injury Claims
If you have a personal injury claim, you are not alone. Fears Nachawati has helped many people just like you get the money they deserve. Below are some of the common situations that may result in a valid personal injury claim in Tarrant County.
Car Accidents
Automotive wrecks are among the most common personal injury claims in Tarrant County. In fact, data from the Texas Department of Transportation from 2018 shows that a reportable crash happened more than once per minute of that year, with an injury roughly every two minutes. In these situations, the injured person may be able to get compensation from the opposing driver, the company that owns the vehicle, or even the government if the at-fault vehicle is operated by a government worker.
Rideshare Crashes
Companies like Uber and Lyft have emerged as rideshare services that are transforming the transportation industry. As an increasing number of people seek to earn extra cash as rideshare drivers in this gig economy, accidents involving these vehicles also increase. Injured people may be able to recover from the rideshare company, but often need the help of skilled Tarrant County personal injury lawyers to successfully resolve a claim.
Property Liability
If your injury stems from a slip and fall on property owned by someone else, you may be entitled to compensation for that injury. Examples of property liability include slipping on wet floors in department stores, falling down poorly maintained stairs, twisting your ankle on the ground that has not been well-kept, and similar incidents.
My Personal Injury Damages
Compensation in a Tarrant County personal injury claim usually includes two kinds of damages: economic harm and non-economic harm. With help from experienced personal injury lawyers, you can compile a complete list of your damages in order to get the best possible compensation package.
Economic Harms
The first category encapsulates all the ways that your injury affects your bank account. These forms of harm often come with receipts or bills that make it easier to understand their monetary value. Examples of economic damages include the following.
Medical expenses
Rental car fees
Car repair or replacement costs
Lost wages as a result of missing work
Non-Economic Harms
Unlike the first category, these damages do not come with clear monetary values attached to them. They do not have bills or receipts, so they can be difficult to evaluate. Sometimes, a Tarrant County personal injury law firm like Fears Nachawati will bring expert witnesses into the case who can attest to the accurate amount of compensation that needs to be awarded for non-economic harms. Examples of non-economic damages include:
Physical pain
Mental anguish
Loss of enjoyment in life
Loss of companionship with a spouse
Psychological trauma resulting from disfigurement
Importantly, there is no limit to the amount that you can recover for these kinds of damages, so getting an accurate value for them is important for increasing the overall value of your compensation.
Fault in My Personal Injury Claim
Tarrant County, like the rest of Texas, uses a system called modified comparative fault (or proportionate responsibility) to make sense of personal injury claims. Essentially, this system evaluates the percentage of blame that should be attributed to each party involved in the case. Then, there are two primary factors that determine the validity and value of the claim.
When I Can Sue
First, a personal injury claim is only valid if the claimant has less than 51% fault in the incident that led to the injury. In other words, if you are the primary cause of the accident that caused your injury, you cannot recover compensation from the other party.
My Compensation
The value of your compensation is reduced by the amount of fault attributed to you. For example, you will get 25% less compensation if you are found to be 25% responsible for the accident that injured you.
Talk to Tarrant County Personal Injury Lawyers for FREE
If you are injured and suspect that you may have a significant injury claim, get in touch with Fears Nachawati as soon as possible. Our Tarrant County personal injury attorneys offer a FREE consultation to better understand the nature of your case, and we do not collect a fee unless you get your money.
Schedule your appointment today by calling 469-998-4069 or by filling out the easy-to-use form on our contact page.
Frequently Asked Questions